SENA SRL - MESH
INTERCOM NEOTEC 2 / GT-AIR 2 / J-CRUISE 2
Error while adding
This article is not available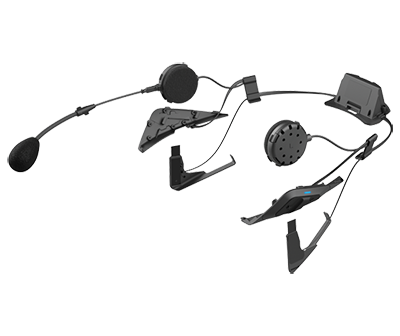 SENA SRL - MESH
INTERCOM NEOTEC 2 / GT-AIR 2 / J-CRUISE 2
---
SENA SRL-MESH
21010020
The SRL-Mesh delivers not one, but three different intercom modes available to Sena riders: Multi-Channel Open Mesh Intercom™, Group Mesh Intercom™, and Bluetooth Intercom.

Multi-Channel Open Mesh Intercom (Open Mesh) features the industry's first Mesh Intercom™ channel system. Similar to standard handheld or CB radios, the SRL-Mesh allows users to switch between nine different channels when operating in Open Mesh mode. Open Mesh offers a single push of a button to click-to-connect to the Mesh Intercom™ network. It also supports a near-limitless number of users within a range of up to 5 miles / 8 km (min. 6 riders @ 1 mi / 1.6 km intervals). With this ease of connecting, huge user capacity, incredible range, AND the inclusion of the nine-channel feature, the SRL-Mesh Open Mesh Intercom mode is sure to be a game-changer for large group/club rides.

If you prefer a private group conversation, simply switch to Group Mesh Intercom mode. Group Mesh supports a single, private group for up to 24 participants and the same amazing range as Open Mesh. To ensure privacy, only invited users can join the Group Mesh chat. Whichever of the two Mesh Intercom™ modes you choose, you'll enjoy the robust reliability engineered into Sena's Mesh network.

Traditional four-way Bluetooth Intercom mode continues to be an option for connecting other Sena Bluetooth-enabled users within a 1.2-mile range. Additionally, SRL-Mesh users can pair with a Sena Bluetooth Intercom user and 'bridge' them into a Mesh Intercom™ conversation.

---
Livraison rapide
Paiement sécurisé
Retours et échanges faciles
---